Hire us to build your Streetview Applications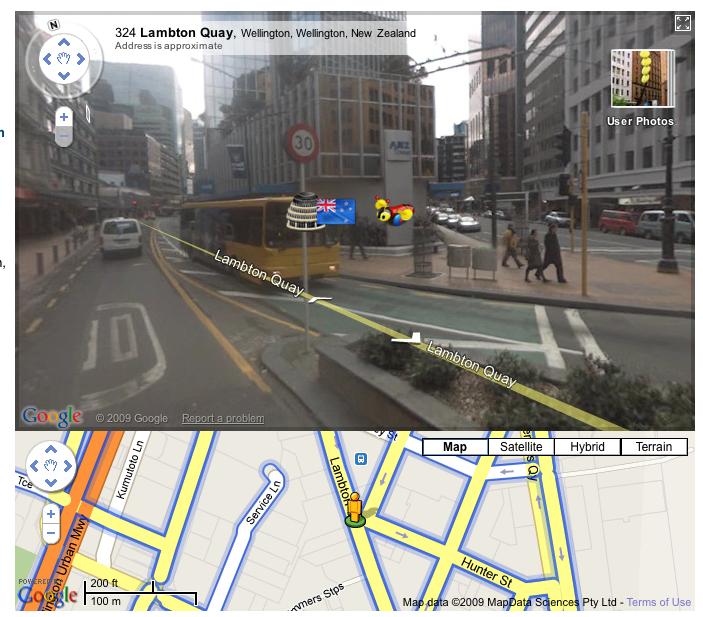 Want to view your GIS / data layers on Streetview? Talk to us at ProjectX.
Using the library Mapsicle you can create a whole new world of applications using Google maps streetview.
Advanced Store locators: Create store locators that show exactly how to get to your store from the user's current location.
Interactive tours: Combine Street View with content to give tours of the streets of the world.
Digital signage: Create interactive advertising on Street View using video and images.
Interactive kiosk: Build a touch screen information kiosk for visitors.
Games: Build a treasure hunt application or a racing game to drive around Thunderhill raceway
We know how to connect your GIS with Streetview. Whether you have store locations, assets or want to put your companies branding on Streetview, we can help!
We're looking for clients, who want to make some innovative mashups or want to view their assets using Streetview.
Contact John, if you're interested in connecting streetview with your data!