In web performance – total number of request matters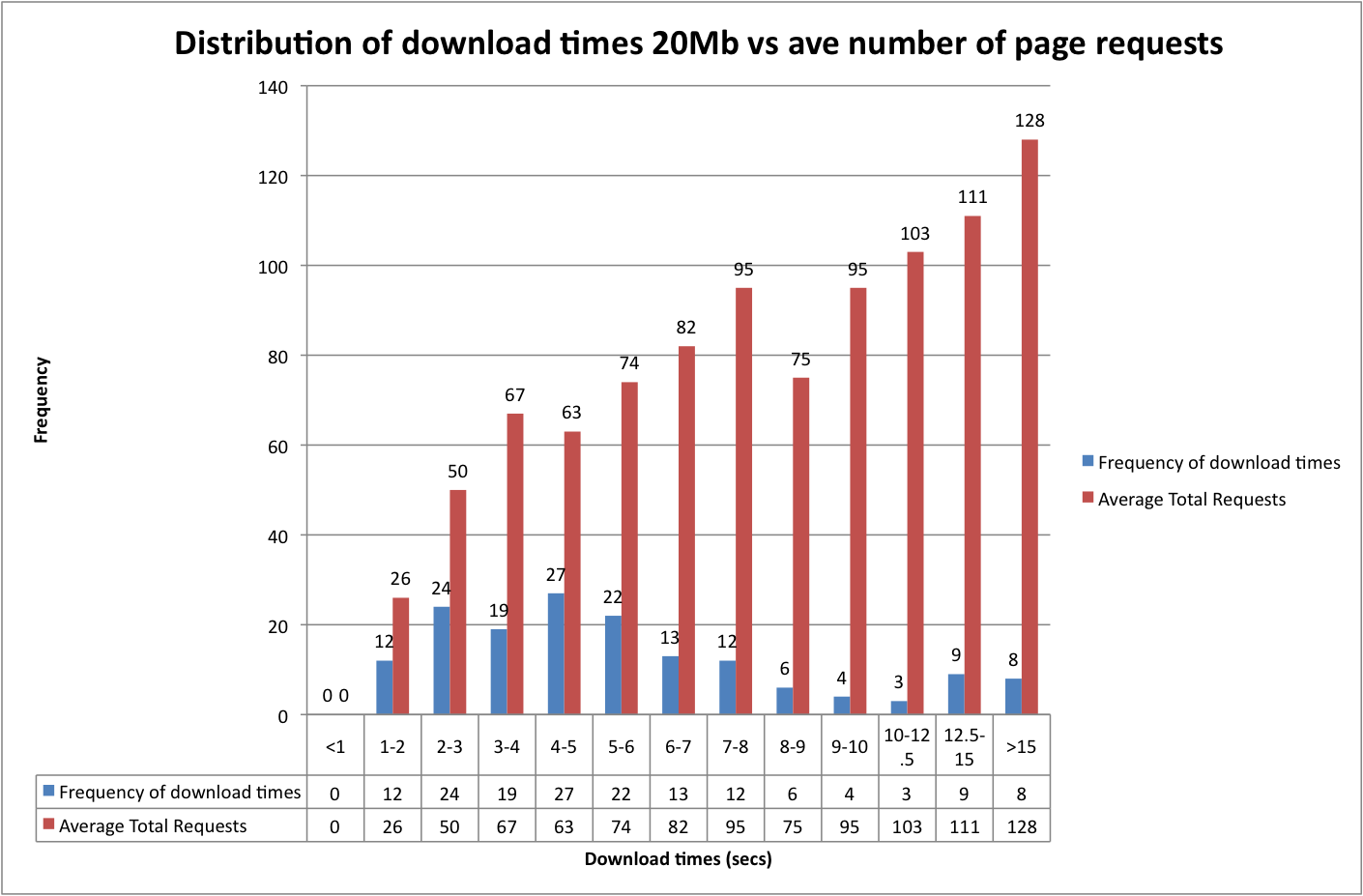 Here is new image from my latest research of homepage performance.
This clearly shows the correlation between page load time and number of requests. The pageload time increases, so does the number of requests on the page.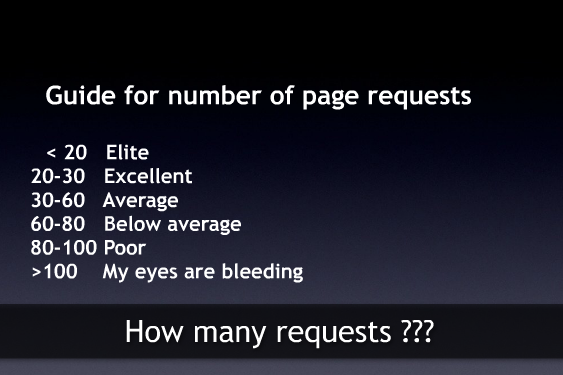 From my presentation at WDCNZ, I recommend less than 60 total requests for a page, if you want to have a fast website.
Looks like there still a _lot_ of work to be done in speeding up NZ websites.