Thursday, June 19th, 2008
We're lifting the lid on some functionality that we've been working for a while to make it easier to browse content on ZoomIn. For the first release (currently in "Garage Mode") we're focusing on browsing photos. So now you can look at all of the photos around any location, as you zoom and pan around the photos will constantly update.
To get the browse photos explorer either click on  explore photos on the home page or search for any address or place and expand the results box to reveal the Explore photos link.

We have two modes of browsing Photo bar and Thumbnails.




Photo Bar style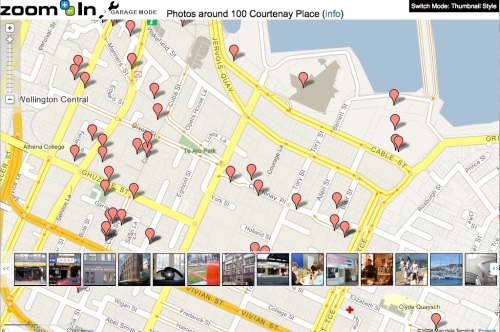 Browse the photos via the photo bar.

Thumbnail style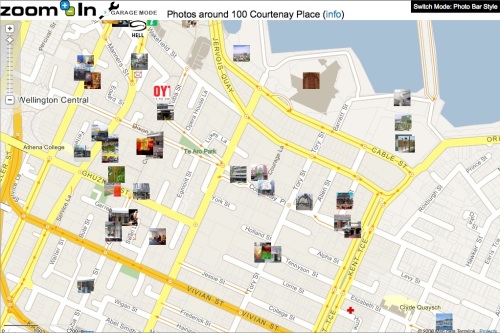 View all of the photos on the map.
Explore Photos is in Garage mode, which means we'll be tinkering and improving over the next few weeks.
We appreciate your suggestions and feedback, so let us know what you think.