Talking at Terralink's NZ Mastermap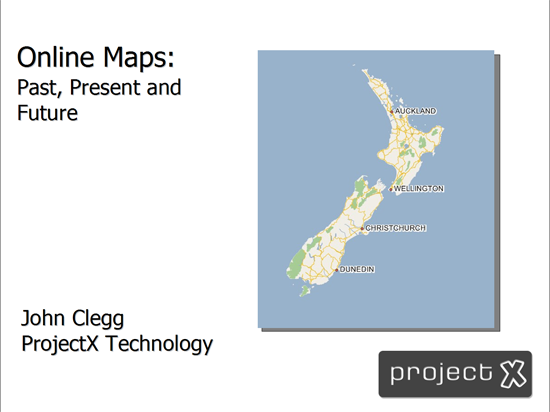 I've been invited to speak at the launch of Terralinks new data product – NZ Mastermap.
I'll be speaking in Wellington (Tuesday morning) and Auckland (Wednesday morning). My talk is on "Online Maps – Past, Present and Future". I'll be providing a brief look at online mapping; what's happened over the last 2 years and provide a hint of what to expect in the future.
If you're coming to the breakfast presentation, either tomorrow or Wednesday, make sure you come and say Hi.